So its been about 2 shows when ASUS EEE PC 701 makes its spectacular launch and 2 shows later it saw a S$200 price cut. It does not mean that the Taiwanese brand has built an unpopular device. In fact it is a huge success. This price cut is due to the fact that ASUS listens to the consumer and gave them what they want; more storage and a bigger display.
The creation of EEE PC 900 hence pushed the price of its predecessor down. Even now, as many would already know there is a long queue lining up to give EEE PC 900 a run for its money.
EEE PC 900 is retailing at S$798 with a 8.9" display and more storage (WinXP - 12GB and Linux - 20GB). And nearly all other remains the same as before. Oh, and it comes with a free Bluetooth dongle.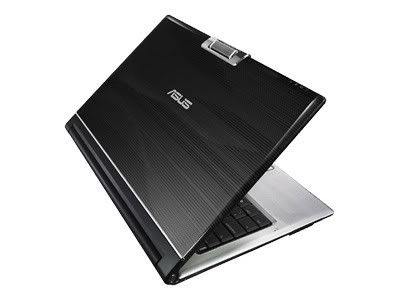 Moving on, again keeping an eye for interesting gadgets and trends, I saw the ASUS F8Sp! Nothing usually until I read that it has a in-built hybrid TV Tuner. Presuming it is able to tune in to our local channels (not that they are interesting), it will make a great notebook for school as ChannelNewsAsia will be readily available.
At S$2,598, it also comes with the Pearyn Processor T8300 and ATI HD3650 (1GB delicated vram). Well I guess with so many notebooks manufacturer on the show, it is important to be unique. F8Sp surely is.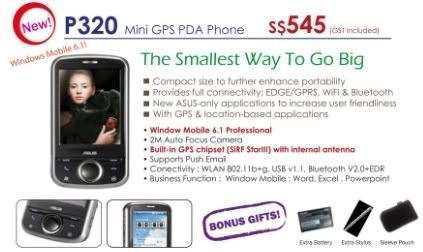 ASUS also push out a wider range of PDAs. P320 stands out for me. Reasonable price and good design.
However, with the exception of P320, I think they lack abit of atyle. For one thing, their PDAs are all really too business-like. Even business people these days prefer more exciting designs for their gadgets (on the prerequisite of good functions of course).