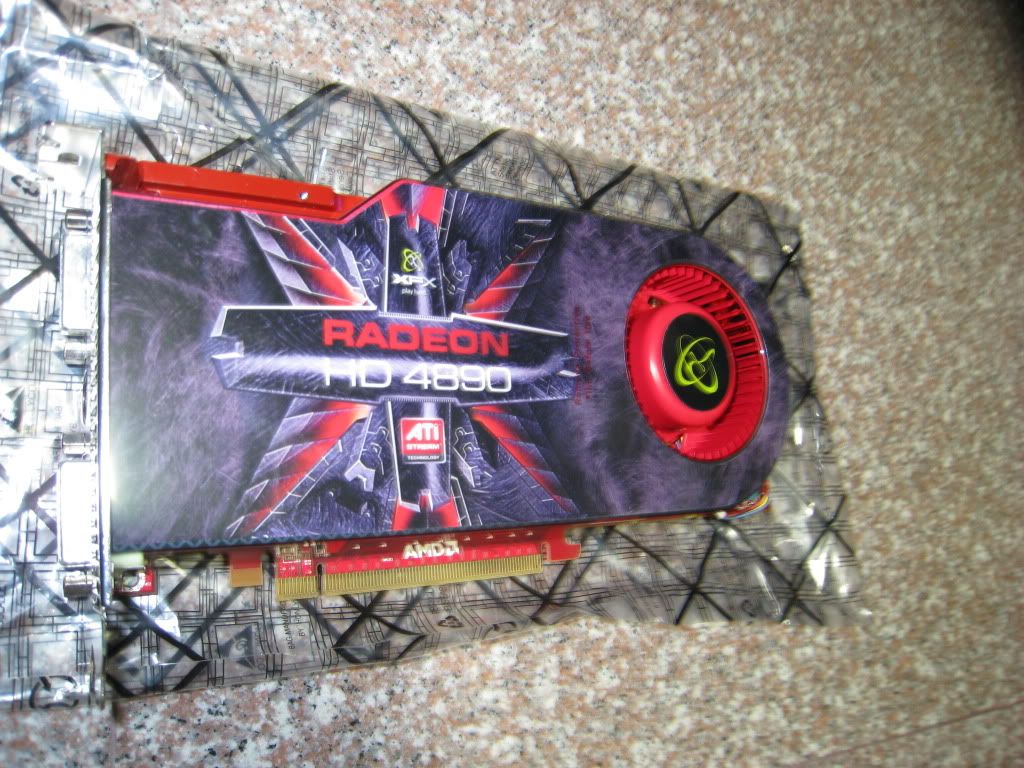 Hi guys, its me again Ah Yap, today i just bought a new toy! The XFX Radeon HD 4890. I'm not here to hao lian about my new buy but this is a really an amazing card. i bought it for $400. which is around the cost of 2 Nvidia 9800GT.
But you know what? A single card is better than the 2 9800GT running in SLi. And from what i read from the net the new 4890 is cooler and great for overclocking than the all time favourite 4870. But i won't be doing that anytime soon.
The 4890 runs hotter than my previous SLi configuration of 9800GT. but the performance gain was worth it. The package comes with...
The card itself,
A cross fire bridge
Component cable
6 to 4 pin power cable
DVI to VGA converter
DVI to HDMI adapter
A novelty which is a door hanger which i find it very cool to have that
When i installed the drivers with the CD, XFX even thank me for buying a professional grade XFX product. See already also shiok. hahaha…
This might be a very good buy and the box is really nicely design but its a nightmare to open up. and its a X Box(literally) hahaha…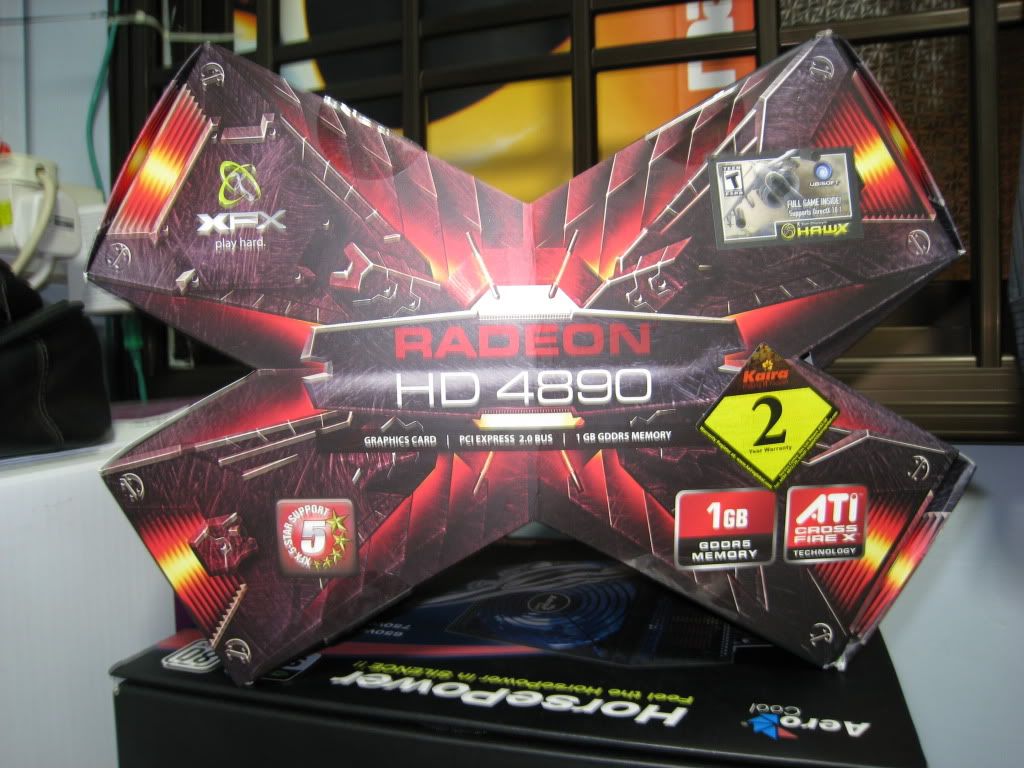 I can play my GTA4 with no lag and this is why i stop here i need to get my fix from the game…