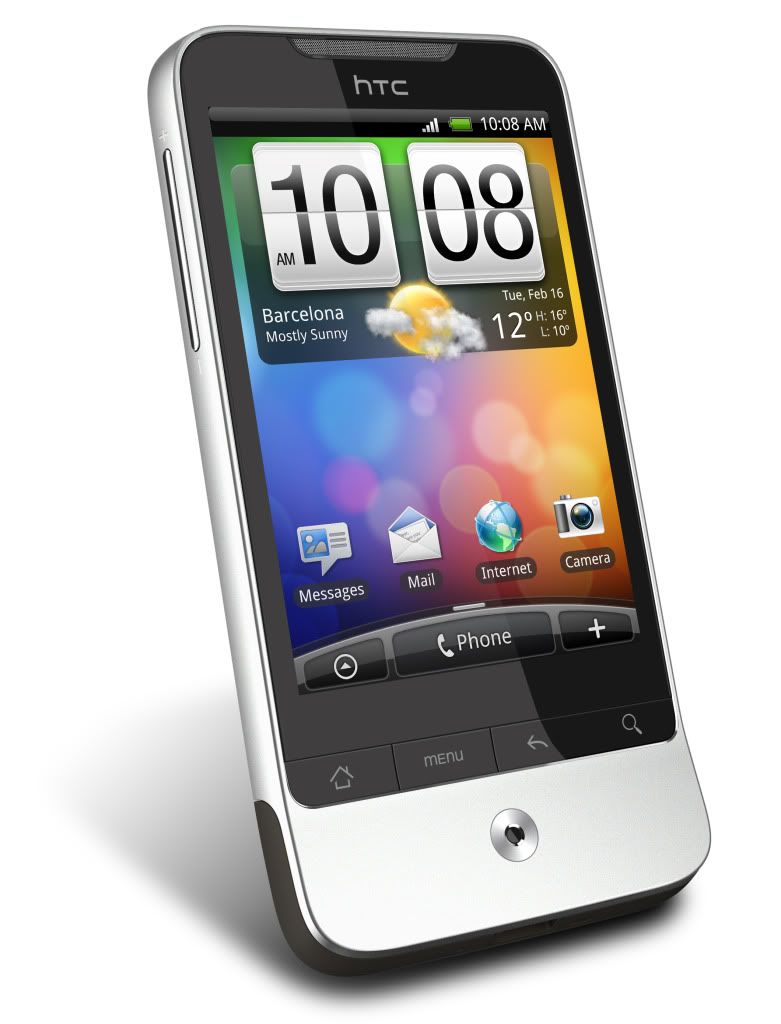 NEW GADGET: Looks like there is no turning back. I don't think any other phone manufacturers can compete with iPhone at the moment. But here is the latest try from HTC. HTC Tattoo is like the last phone to come out of the taiwanese manufacturer's factory. And it is not a high end phone Android phone. The last supposedly high end phone is HTC Hero.  
Cue the HTC Legend. Well you can get all the specifications from the links below. So I shall briefly highlight some points that I think makes the phone unique.
I managed to get some hands-on experience with my friend's and there aren't much to say about the phone except that it is really a very complete handset that if you are looking for an Android, you have to consider this phone.
The phone itself is very light, so light that it almost feel weird to hold it. The screen display is excellent, but as like other phones, it might be a little hard to see it properly under the sun. Then there is the optical button on the bottom of the phone, which IMO, duplicate the function of a touch screen display. For example, if you want to slide to the left, you do it on the screen and not moving your finger down to the optical button.
Overall, it really feels like a much better HTC Hero. The HTC Sense does make Android feels more like a consumer phone rather than the stock Android screen. Plus, you get two more application page. And again, the on-screen keyboard is still too narrow and laggy to warrant a good typing experience. Actually, I practically have to go landscape with all Android phones to type.
The specifications are pretty much the set you expect, hit the GSM Arena link to see the complete list. And maybe you want to take note of a speedy processor that is also build into HTC Legend.
Price? It is currently the most expensive Android phone on SingtelShop.com. At S$418, it may still be a little pricey, but again it is worth every penny if you are looking for an Android phone. But if you are looking to play all sorts of games the iPhoners play on their iPhones, you might be a little disappointed with options on the Android market.
I just feel like HTC Legend is one of the best Android phone in the market, maybe Motorola Milestone could be another, but they simply typify the major flaw of the system; the incomparable application market to the iPhone.
Link – GSM Arena Review