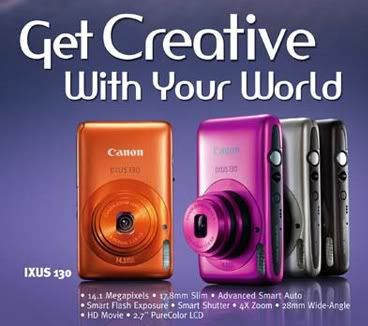 Compact Digital Camera is flooding the entire market and while image quality is probably one of the more important point of comparison, its certainly not one of the popular things that an average consumer look out for when purchasing the product. I think it is because apart from a few models, the rest are quite comparable in terms of image quality. You had to look really closely to tell the difference.
Hence, features and design of the cameras becomes a very important point of differentiation. However, similar to the image quality, most of the cameras have the same type of features. Until lately when Canon IXUS 130 comes with "miniature" mode.
In short, look at the sample image below, the image is taken in a real setting. But after some processing (in-build) the objects in the image shrink. This type of the photo is quite popular lately and is achievable in the past with DSLR. Today it can be done with Canon IXUS 130.
Is there other cameras with the same feature? You bet, if they are not in now, they will in the future.
Link – Micro Web