Just when you thought there are more choices of Netbooks than the ERP gates in Singapore, Prolink decisively joined in the crowd just like the government decisively increase the ERPs around our island.
If you have not heard of Prolink, you ought to, unless you are as rich as our ministers. Because this homegrown brand do offer a very impressive range of networking products at a very value for money price range. And now, they decide to release a Netbook, out of nowwhere.
However, then it is no surprise that this Netbook comes with a optional 3G card slot. I think optional means that there might be 2 models, with and without the slot. Anyway, that slot will be 3.75G ready. Yes, its above the 3.5G we often talk about because apparently, it has a faster uplink speed. So it will be called HSUPA instead of HSDPA (Link).
Prolink Glee comes with very standard Netbook specifications such as Intel N270 Processor and it does have other features like the 3G card slot and LED screen (instead of the common LCD screen.) (Link) – Official Specifications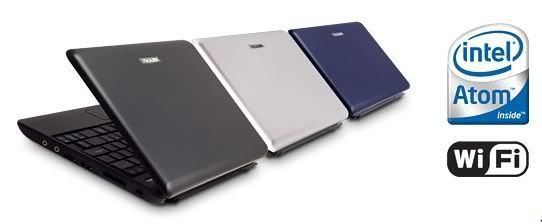 Prolink Glee will retail at S$699 according to CNET. And at this price, it could just be the cheapest Netbook with a 3G card slot. ASUS EEE PC is bundled with Singnet Mobile Broadband plan previously, but I am not sure if the bundle is still around.
But it seems that there are people trying to crash the price market (Link).