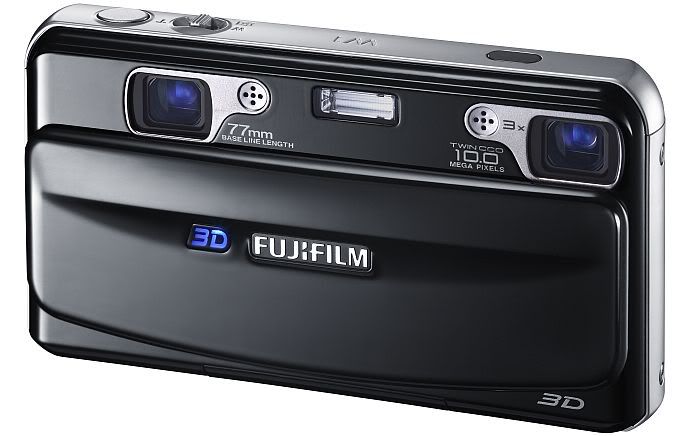 Fujifilm W1 is no ordinary camera. Look at it again, did you see two lenses? There are two lenses because it is able to take 3D images!
Whether W1 can be a must-buy depends on the quality of the 3D images. No sample yet but there is a catch here though... A Fujifilm proprietary software is needed to view the 3D images… oh come on. you think JPEG can store 3D?
Although W1 has not retail locally yet, I am quite sure it will hit our shores eventually because Fujifilm has release most of the their models in Singapore. (TSGTS rarely talk about anything that is not sold locally, but this is one quite a breakthrough.)
Meanwhile, Fujifilm has released a new series of cameras, including… a NEW Prosumer camera to replace S100SF and a compact camera to replace F200 EXR. Big big news news for budget buyers because Fujifilm is really one of the top value for money brands around…
Buying a Fujifilm? It's exciting times!