Hi guys its me again… After working at my new job for one month finally i got my first pay… not much but its still enough for me to buy something… hahaha…
First thing that comes to my mind is Solid State Drive. What i heard and see from the internet SSD is getting better and better.
It has almost zero seek time and as technologies advances the read/write speed is getting faster and faster but to get a decent one now is impossible for me but i found
this
.

While i read on the net. If my laptop supports booting from the Express slot i can totally do without my HDD. It is said that it will fit into your laptop without any protruding part. Although this is slower than most SATA SSD out there but it still supports vista readyboost.
Another thing i really wanna buy is a notebook cooler. i have 2 different models that really captures my attention. one is from Acryan and another one from Zalman.
As my laptop has a different way of drawing cool air i need to really see which type of cooler will suit my laptop. the white cooler is from Zalman and the black one is from Acryan.
Zalman is a korean brand which sells high quality cooling products so this is pretty expensive for a notebook cooler but the way it pushes air from the bottom is wat i need for my laptop.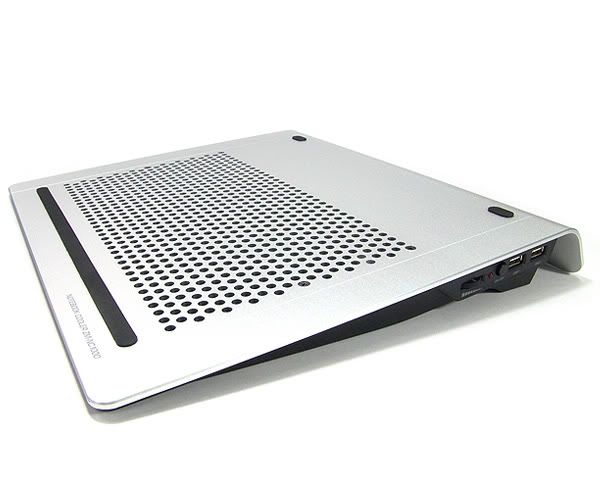 For this cooler it has 2 unique features. Firstly it allows the user to change the fans to wat they like for example mxing fans with different colour lights. Second feature is the Hush-Rush feature. while is Hush mode the fans rotate at around 900rpm but in Rush mode it doubles the speed at 1800rpm. but i'm still thinking how is this possible with a 5volt usb port running 2 fans of 12volts. it could be a step up transformer i think.


After thinking for so long i still can't decide which to get. but once i buy you guys will sure hear about it.