A mobile phone manufacturer is cruising lately and it is none other than HTC with their new HTC Cruise. And this Cruise I say will certainly rank as one of phones looking to dislodge the ultimate iPhone as the market best touch-screen phones. But the question remains... Can Cruise cruise?
TouchFLO finger swipe navigation (HTC Technology)
400 MHz processor
128MB RAM, 256ROM
HSPDA, Wi-Fi, Bluetooth
3.2MP Autofocus, Secondary VGA camera
Windows Mobile 6.0 Professional (Latest edition of the Windows Mobile)
TomTom Map (Well-known GPS Navgiator maker)
MicroSD Slot
2.8" TFT 65K Screen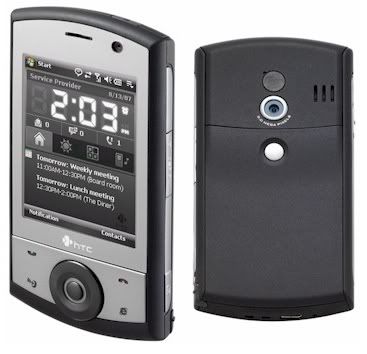 Many highlights merry the HTC Touch Cruise. And they are certaintly going to be the major decision points to consider if you are getting it.
First of all, it is one of the latest smartphones to carry Microsoft Windows Mobile 6.0 Professional. So what is the difference between the 5th and this 6th edition? In short, slight improvement in several areas. This of course is not the focus of review hence check this out if you want details.
Link
The next thing to be concern with is HTC's Touch FLO. Very nicely setup but I still likes Apple's. If you havent seen the Touch FLO in action, this video is cool.
Link
Thirdly, TomTom GPS is embedden in Touch Cruise. GPS seems to appeal to a good number of people I know and it could proved to be useful in certain situations.
Lastly, an issue I read about in other technical reviews. Starting with the paint of this smartphone. It said to peel easily. Oops. But my Nokia E65 do peel as well especially the area around the Pop-Port. So it really depends on how bad it is. Another issue lies with the poor video processing.
Up to the point of this entry, I heard that HTC Cruise is out of stock in Singapore. I mean most stores do not have the set. Well, is it due to the strong demand or the lack of supply?
HTC Cruise will not come cheap. S$1198 is the common retail price I have seen.
Note that this is not a technical review. Just my two cents on the highlights of HTC Cruise.