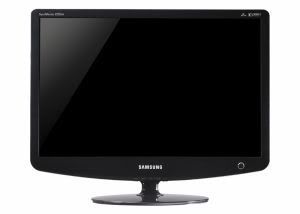 I also happen to pick up Samsung's promotion for the Chinese New Year off the papers. For me Samsung monitors are simply classy yet it does not cost you a bomb most of the time. The monitor shown here is 2232GW which comes with a design that can pass off as Samsung LCD TV.
Amazingly, abalones and scallops are part of the freebies! This is always the case with Samsung, they are trying to expand their retail channels and boast sales. First I saw Sheng Siong, the local supermarket chain selling Samsung LCD TVs then now you get abalones together with LCD monitors. I know Samsung is not like a premium brand but this really put me off sometimes.
Anyway, once again we like to pass on deals like these in Singapore and this offers end 17 Feb 2008 according to the advertisements.
Advertisement - Straits Times