MacWorld, Apple's keynote conference, has once again bought in a largely innovative produce that is set to lead the market again. MacBook Air has arrived.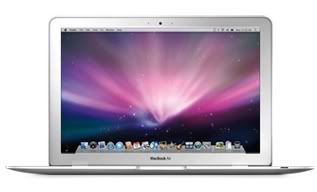 Just look at how thin it is. Steve Jobs, Apple's CEO, said MacBook Air is based on the concept of making a ultra portable notebook without losing sufficient screen size and keyboard.
The keyboard is so different from an ordinary notebook. This is the reason why Mac is able to differentiate themselves from the rest of the crowd. Because they take care of little details.
MacBook Air comes with two types of specifications. All are already for pre-order. More details to follow.